How do the CD Slot Mounts work?
This fully patent protected device has been developed to grip into the CD slot by using friction & gravity. No adjustment or moving parts are required. This unique device provides the instant hold between the CD Player and the front mount-triple ball platform. This phone mount is used with various options a C Grip which is able to firmly hold your device or a satnav holder. There is no magnetic force and no need for any clamp or mechanism.

Can I still use my CD player to play discs?
Yes, the CD Slot Mount has been designed to allow playback of your discs while inserted. Caution: we do not recommend trying to eject your disc while the CD Slot Mount is inserted.
Can I use it in a Multi-disc CD Player?
No. Multi-disc & autochanger CD Players DVD or navigation player are not compatible. Please do not attempt use of the CD Slot Mount in any player other than a standard in-car single disc type.
How can I change my CD's with the device attached?
You cannot. We believe that the simplicity of removing and re-fitting of the device makes this task irrelevant. Just remove the CD Slot Mount, eject your disc, insert the replacement CD, then re-fit the CD Slot Mount device.
Will this fit in every vehicle
It is not feasible to have experience of fitting to every model of CD Player or every vehicle on the market now or in the future. We provide a refund if you discover that the device does not fit your intended vehicle/player.
Is your CD Slot Mount similar to other Slot Mount devices
No. Our unique and original CD Slot Mount does not have moving parts, it does not have any winding-adjustment. The risky nature of an expanding clamp and slower methods of their device should not give comparison to our CD Slot Mount. They simply have an alternative product.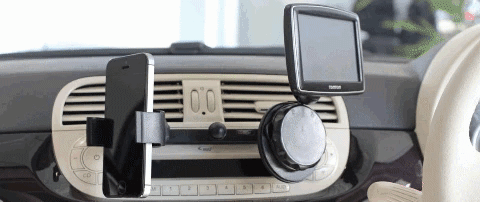 Link to BBC TV News article CD Slot Mount
Link to Daily Telegraph Review
Made in the UK